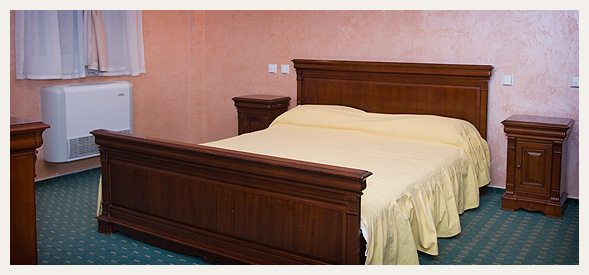 Single
Business trips are very often exhausting. Therefore, we await you with a large and comfortable bed, so that in the morning, after eating a delicious breakfast, you can start on your way to success renewed.
Double
What could be better than life as a couple? We invite you to discover each square centimetre of the double bed together with your life partner. The champagne is on the house!
Apartments
Ideal for families, the spacious apartments are ready to comfortably accommodate all the joy of a perfect holiday.